Periscope's expert, objective, and timely assessments provide clients the information they need to make accurate decisions.
Founded in 1998, our company emerged as a specific solution to a single client pain point.
In 2008, the company incorporated as DME Consulting Group, Inc. (DME-CG), which then focused on a value-based delivery model for medically vulnerable individuals that drove cost-effective medical decisions for our health plan partners. Thanks to our team's dedication to excellence and our clients trust in our ability curate solutions to areas that matter most, we have significantly expanded our service offering by expanding our clinical expertise and clinical disciplines. Our growing national team of licensed clinical consultants and reviewers now cover over 23 million lives and approach 100,000 completed assessments in all fifty states.
Periscope's expert, objective, and timely assessments provide clients the information they need to make accurate decisions.
Our dynamic team works closely with clients to understand their needs, desired outcomes and assist in a course of action. Our expanded service portfolio and collaborative approach lead to great opportunities to tailor solutions unique to our clients.
Our team is dedicated to deliver the information you need!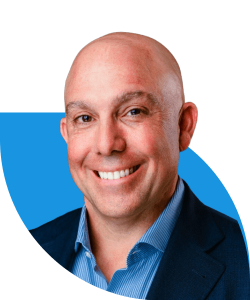 Jim Aguilar
Chief Executive Officer
Jim Aguilar is the Founder and CEO of Periscope, a fast-growing national company which provides clients the information they need to make accurate medical decisions. In 1998, Jim founded DME Consulting Group with a vision to mitigate the risk of medically vulnerable individuals through early detection and empower key decision makers to right-size healthcare. Before DME Consulting Group, Jim co-owned and operated outpatient rehabilitation facilities throughout Northern California's Bay Area. Jim earned his B.S. in Physical Therapy at SUNY Buffalo and Executive MBA at Pepperdine's Graziadio School of Business. He was born in Brooklyn, NY and grew up in Northeastern NJ and Catskills.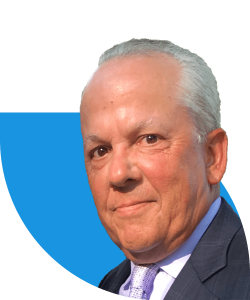 Jerry Knight
Chief Operating Officer
Jerry joined Periscope in 2014 as Vice President for Business Development and assumed the role of ChiefOperating Officer in 2017 as the company expanded rapidly across the country. Today Jerry focuses on relationship management, clinical network development, business development, and supports operations that serve our partners nationally. Jerry has over four decades of post-acute health care experience and prior to Periscope held C-Level leadership roles in the complex rehab technology sector, health care IT sector, and home health industry. Jerry served on the Board of Visiting Nurse Associations of America for over 18 years. Jerry is a graduate of VA Tech and currently resides in South Carolina.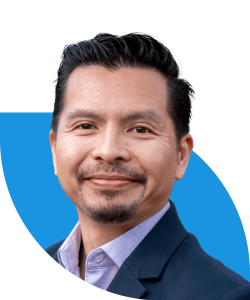 Chris Esguerra
Chief Medical Officer
An experienced healthcare leader, Chris Esguerra, MD, MBA, FAPA, CHCQM has led systems transformation, program evolution, and public/private partnerships leading to outcomes meeting the quadruple aim of improving health, cost effectiveness, enhancing patient experience, and supporting provider well-being. As Chief Medical Officer, he leads partnerships and clinical strategy. His experience encompasses health care provider and systems leadership, managed care operations, novel payment models, public-private partnerships, startups and funding due diligence, and health care transformation. He has led significant efforts around integration of care and services for a variety of populations, holistically addressing social determinants of health in healthcare delivery, and helping people remain and age in the community with appropriate long-term services and supports.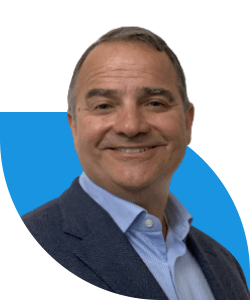 Mike Birkhead
Chief Information Officer
Michael Birkhead leads Periscope Engineering as chief information officer. In this capacity, he is responsible for technology strategy, software development, IT security and compliance across the enterprise. He has served as the company's CIO since 2018 and is credited with leading Periscope's platform redesign and major transformation initiatives. In his twenty five years in technology, Birkhead has served in leadership roles at health care, retail and technology companies. Birkhead holds an MBA from Pepperdine University Graziadio School of Business and received his Bachelor of Arts degree from U.C. Berkeley.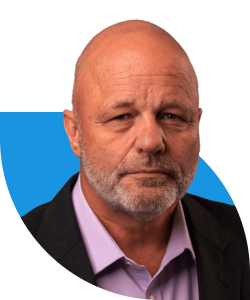 Bob McQuaid
Data & Analytics
Dr. McQuaid has an extensive data science background with an emphasis on transforming data into actionable insights and measurable business benefits. His primary role at Periscope is to set strategic priorities accelerating movement toward a more analytics-driven company. He works in close collaboration with business and IT functions to understand needs, generate business value, and communicate results. He has been teaching MBA and MS courses at Pepperdine University since 1998 in Decision Sciences and Information Systems. For the past ten years, he has focused primarily on developing the advanced analytics curriculum and courses. Before joining Pepperdine University, he spent two decades in a variety of engineering and management positions with U.S. Steel, General Dynamics and Abbott Laboratories. Bob has a B.S. in Mechanical Engineering from Virginia Tech, an MBA from Texas Christian University, and a Ph.D. in Managment Science from the University of North Te
Steve Tan
Learning Advisor
Over the last 19 years, Steve has thrived in various field based and corporate headquarter leadership roles within legacy pharmaceutical and start-up bio-pharma companies. He has received a Bachelor of Science in Kinesiology from California State University Sacramento and an Executive MBA from the Pepperdine University Graziadio Business School. Over the past 8 years, he has developed commercial launch and growth learning strategies for commercial teams in both domestic and international markets. Steve will advise the learning and development framework at Periscope for the current and future state of the organization.